Posts for tag: gum disease
By Woodbridge Periodontal and Implant Center
November 20, 2021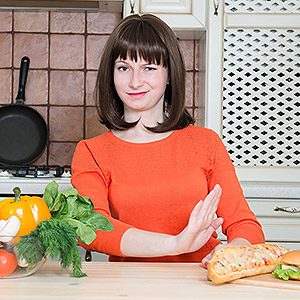 You're doing the right things to avoid the return of gum disease: brushing and flossing every day, dental visits on a regular basis and watching for symptoms of another infection. But while you're at it, don't forget this other important part of gum disease prevention—your diet.
In relation to oral health, not all foods are alike. Some can increase inflammation, a major factor with gum disease; others strengthen teeth and gums. Carbohydrates in particular are a key part of this dynamic.
The body transforms these biomolecules of carbon, hydrogen and oxygen into the sugar glucose as a ready source of energy. But glucose levels in the bloodstream must be strictly controlled to avoid a harmful imbalance.
When elevated the body injects the hormone insulin into the bloodstream to bring glucose levels into normal range. Eventually, though, regular injections of insulin in high amounts in response to eating carbs—known as "spikes"—can increase inflammation. And, inflammation in turn increases the risk and severity of gum infections.
So, why not cut out carbohydrates altogether? That might be akin to throwing out the proverbial baby with the bath water. A wide range of carbohydrates, particularly fruits and vegetables, are a rich source of health-enhancing nutrients.
It's better to manage your carbohydrate consumption by taking advantage of one particular characteristic: Not all carbohydrates affect the body in the same way. Some cause a higher insulin response than others according to a scale known as the glycemic index. It's better, then, to eat more of the lower glycemic carbohydrates than those at the higher end.
One of the latter you'll definitely want to restrict is refined sugar—which also happens to be a primary food source for bacteria. You'll also want to cut back on any refined or processed foods like chips, refined grains or pastries.
Conversely, you can eat more of a number of low glycemic foods, most characterized as "whole", or unprocessed, like fresh fruits and vegetables, or whole grains like oatmeal. You should still, however, eat these in moderation.
Better control over your carbohydrate consumption is good for your health overall. But it's especially helpful to your efforts to keep gum disease at bay.
If you would like more information on nutrition and your oral health, please contact us or schedule an appointment for a consultation. You can also learn more about this topic by reading the Dear Doctor magazine article "Carbohydrates Linked to Gum Disease."
By Woodbridge Periodontal and Implant Center
November 10, 2021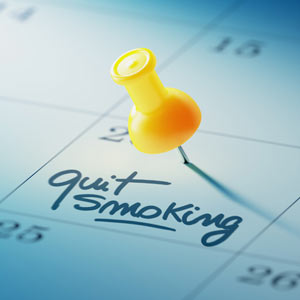 Quitting smoking is hard. The love affair between your brain and nicotine chains the habit to your daily life. But it's still worth the effort to quit to save your health from disease—including those that impact your teeth and gums. And, there's no time better to launch your "kick the habit" project than the American Cancer Society's Great American Smokeout day this November 18.
As to smoking's impact on your teeth and gums: Two-thirds of America's 32 million smokers contend with gum disease. A smoker's risk for tooth decay is also higher, as well as their prospects for implant failure.
So, why is smoking hazardous to your oral health?
Primarily, nicotine constricts oral blood vessels, which in turn reduces the nutrients and antibodies reaching the teeth and gums. Your mouth thus struggles to fight bacteria that cause tooth decay or gum disease.
Inadequate blood circulation can also hide signs of gum disease like swollen, reddened or bleeding gums. Instead, a smoker's gums may look deceivingly healthy, although you may have a gum infection that could be well advanced when it's finally diagnosed.
Gum or bone grafting also depends on good blood flow, or the grafts may not fully regenerate new tissue. The situation's similar for an implant: Its titanium post needs bone to grow and adhere to its surface to acquire sufficient strength and stability. But slow wound healing due to poor circulation can interfere with this process and cause an implant to fail.
For your mouth's sake, as well as the rest of your body, quitting smoking could help you avoid these problems. But as an ingrained, addictive habit, your body needs to "unlearn" it to stop it. Here are some ideas to help make that process easier.
Nicotine Replacement Therapy. Under your doctor's guidance, you can take medications that deliver nicotine to the body without smoking, and gradually reduce its concentration. This approach can be costly, however, and cause unpleasant side effects.
Brand fading. With this technique, you continuously switch to cigarette brands with less nicotine. This gradually acclimates your body to lower concentrations of the chemical, and eventually wean off it entirely. Here's an online site listing nicotine strength by brand.
Don't do it alone. Quitting smoking doesn't need to be a solo act. Developing relationships with those who don't smoke or who are also quitting can make it easier. One way is to attend a smoking cessation group for support and encouragement from others who're also trying to quit.
Above all, speak with your doctor or dentist to learn more about what you can do to stop smoking. It can be difficult, but the rewards—especially for your oral health—are well worth it.
If you would like more information about smoking and oral health, please contact us or schedule a consultation. To learn more, read the Dear Doctor magazine article "Strategies to Stop Smoking."
By Woodbridge Periodontal and Implant Center
November 30, 2019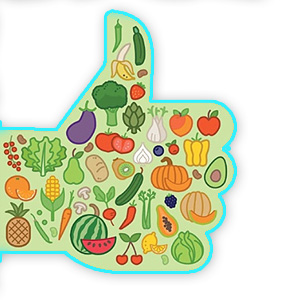 In the quest for the ideal diet, people often stress over one particular food group: carbohydrates. And for good reason—some carbohydrates have been linked to chronic inflammation, a contributing factor in many diseases. One such condition in particular, periodontal (gum) disease, could permanently damage your dental health.
But before you throw all the carbs out of your diet, let's take a closer look at them. Not all carbs are the same or contribute to inflammation to the same degree.
Carbohydrates are organic compounds existing in living tissues. In foods, the most prevalent of these are sugars and starches that break down during digestion into the simple sugar glucose, which the cells in an organism use for energy.
But not all carb-based foods digest at the same rate, measured along a scale called the glycemic index. High glycemic foods like sugar, baked goods or potatoes digest quickly and can rapidly increase the glucose levels in the blood (blood sugar). This sudden glucose spike then triggers an insulin surge from the pancreas to restore the level to normal. This process in turn can cause inflammation.
On the other end of the glycemic index are complex or unrefined carbohydrates that digest much more slowly, and don't quickly elevate blood sugar like simple carbs. In fact, nutritional studies consistently show carbohydrates in most vegetables, greens, beans or whole grains may actually decrease inflammation.
Inflammation is also a primary factor in gum disease, caused by a bacterial infection in the gums. Chronic inflammation damages the gums' attachment with the teeth and can contribute to eventual tooth loss. And if your body already has an overactive inflammatory response due to your diet, you could be even more susceptible to gum disease.
A change in your diet in relation to carbs could help reduce this risk. Eat less sugar, white flour, rice and potatoes and more complex carbs like fresh vegetables and fruits. For even more protection include foods rich in Omega-3 fatty acids (like certain fish and nuts) and less Omega 6 foods (fried food or pastries, or chips, for example). And don't forget your antioxidants, vitamins and minerals.
Eating fewer simple carbs and more complex carbs will help reduce inflammation in the body. And that's a good thing for your gums.
If you would like more information on how diet affects dental health, please contact us or schedule an appointment for a consultation. You can also learn more about this topic by reading the Dear Doctor magazine article "Carbohydrates Linked to Gum Disease."